About This Website
Currently owning a '57 Corvette since the early 1980's, and in the past owning a '66 Chevelle, '54 Chevy and a 1950 Cadillac Hearse, I have always been fascinated with placing a photo of my car into exotic or fantasy backgrounds. Using this technique for my real estate postcards and seeing the reaction from the recipients, I decided to start a small business to create works of Hot Rod Art for other car enthusiasts. That's when Rat Rod Studios came into existence. Rat Rod Studios exclusively features my automotive photographic artwork of Hot Rods and Rat Rods.
I can work with your car photos to create custom Hot Rod Art or Rat Rod Art of your ride. The higher the resolution of the photo, the better. If you want a memorable hot rod art piece and want it to look a bit different from all the ordinary car photos out there, you should definitely check out the Hot Rod Art and Rat Rod Art of Rat Rod Studios. Please contact me if you have any questions.
Bob Kramer ~ Rat Rod Studios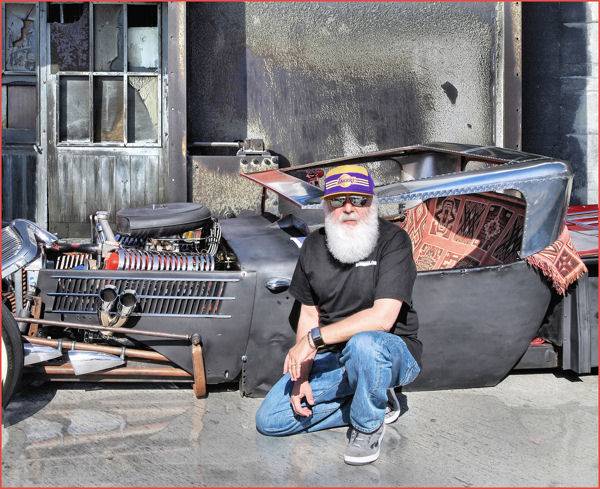 Bob Kramer of Rat Rod Studios seen at the down town Culver City Car Show, May 2011.